We pour our passion into everything we create at the Oasis. We use locally-sourced cedar to build fencing, pergolas, and enclosures. Native moss and ferns adorn the forest. And the river flows freely along 300 feet of venue footage, allowing each guest to have a dynamite view and experience.
In December 2016, the stars aligned and through some misfortune-turned-good fortune, we moved into our dream home along the Pilchuck River in Granite Falls, WA.
Immediately, we knew this place was different– the beauty and peace of the setting seemed destined to be shared with others.
So, we invited women to come stay at our retreat, enjoying gourmet meals, massages by the river, and endless meditative minutes spent with feet in the water.
But we wanted more.
James and Jamie pondered: how can we share the magic of this riverside oasis with others, in a way that would feel connective and fulfilling?
And…. the wedding venue was born!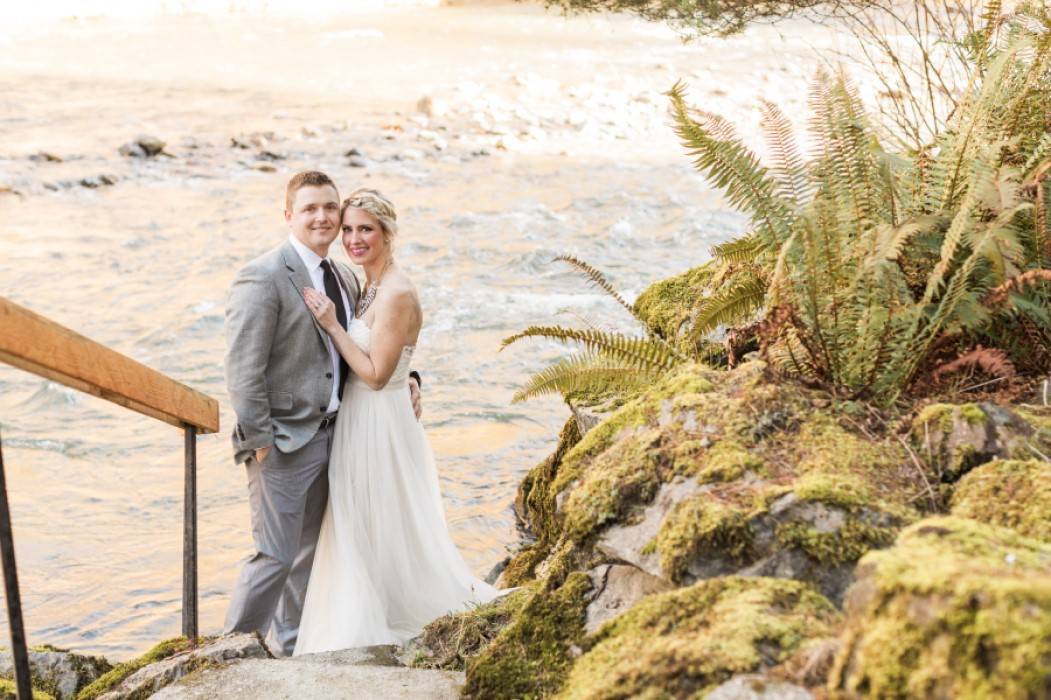 Finally, River Valley Oasis was able to become what it always wanted to be: an enchanting, welcoming space that beckons others to celebrate and enjoy the beauty around them.
During lock-down, we have been busy! We finished installing our concrete dance floor. Now couples can show off their custom Converse in style! Of course, we still heartily encourage kicking off your shoes and dancing in the grass 🙂
We also finished installing a 2,000 square foot hard floor under the reception area. This will stand up so much better to tables, chairs, and heavy traffic. Plus, if you decide to rent a tent on your big day, this pad presents the perfect area to accommodate all your dining and seating needs.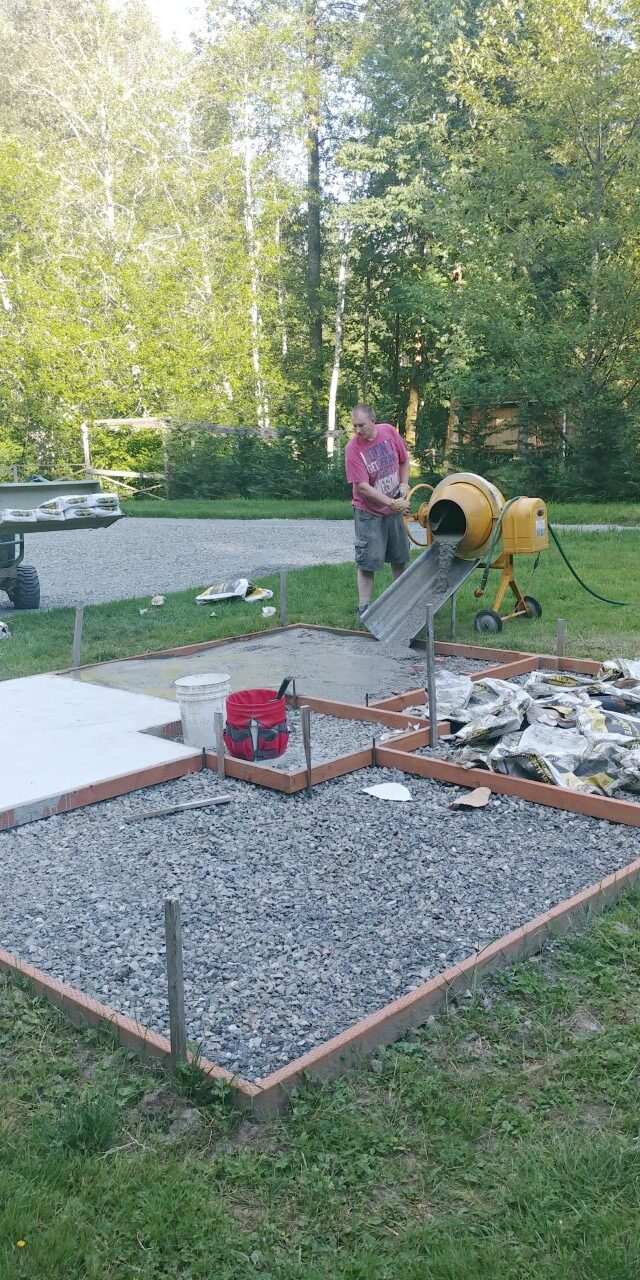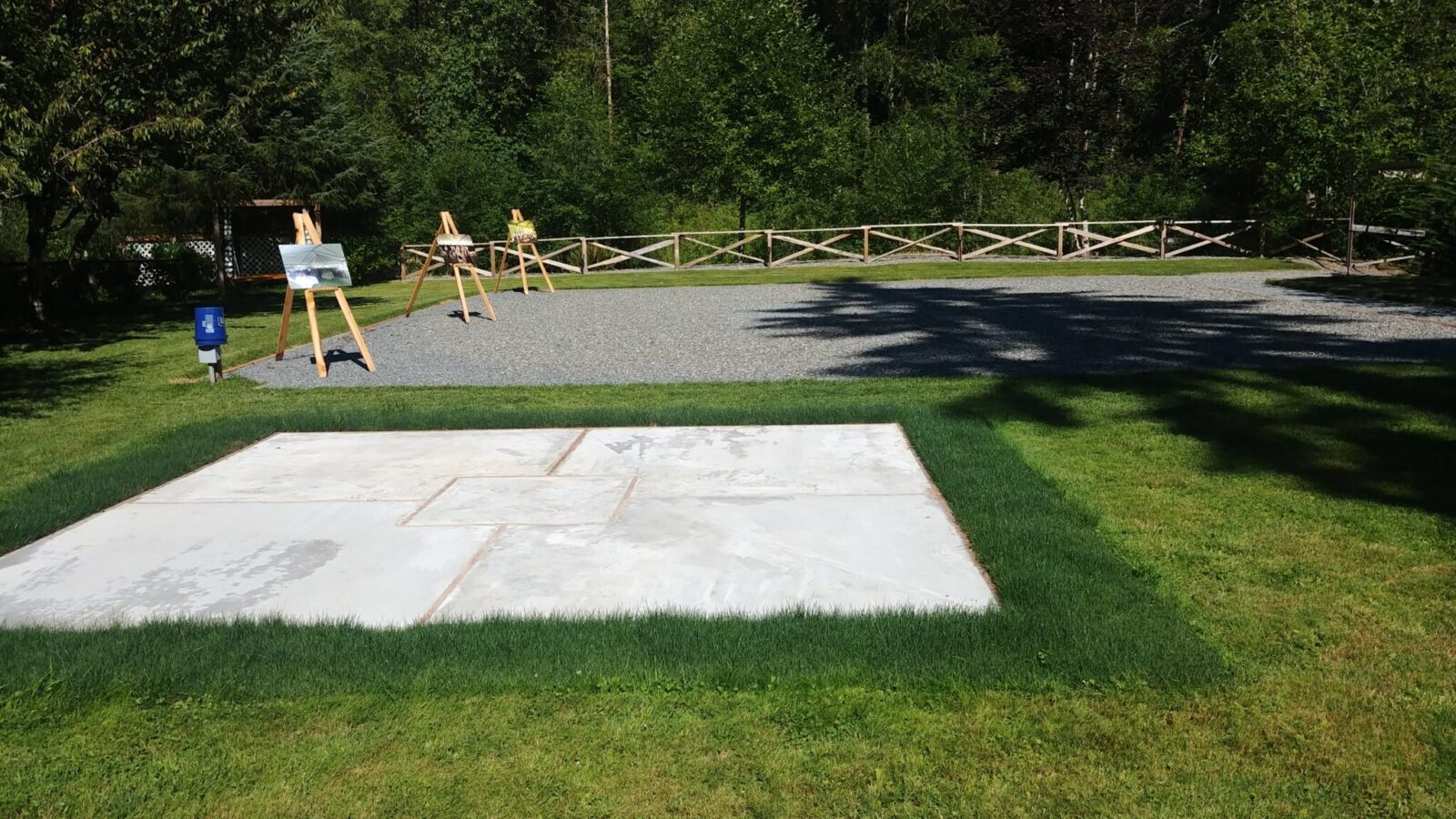 This is the new entrance and bridal-suite courtyard James built spring of 2019; come check it out now that's it's all finished!!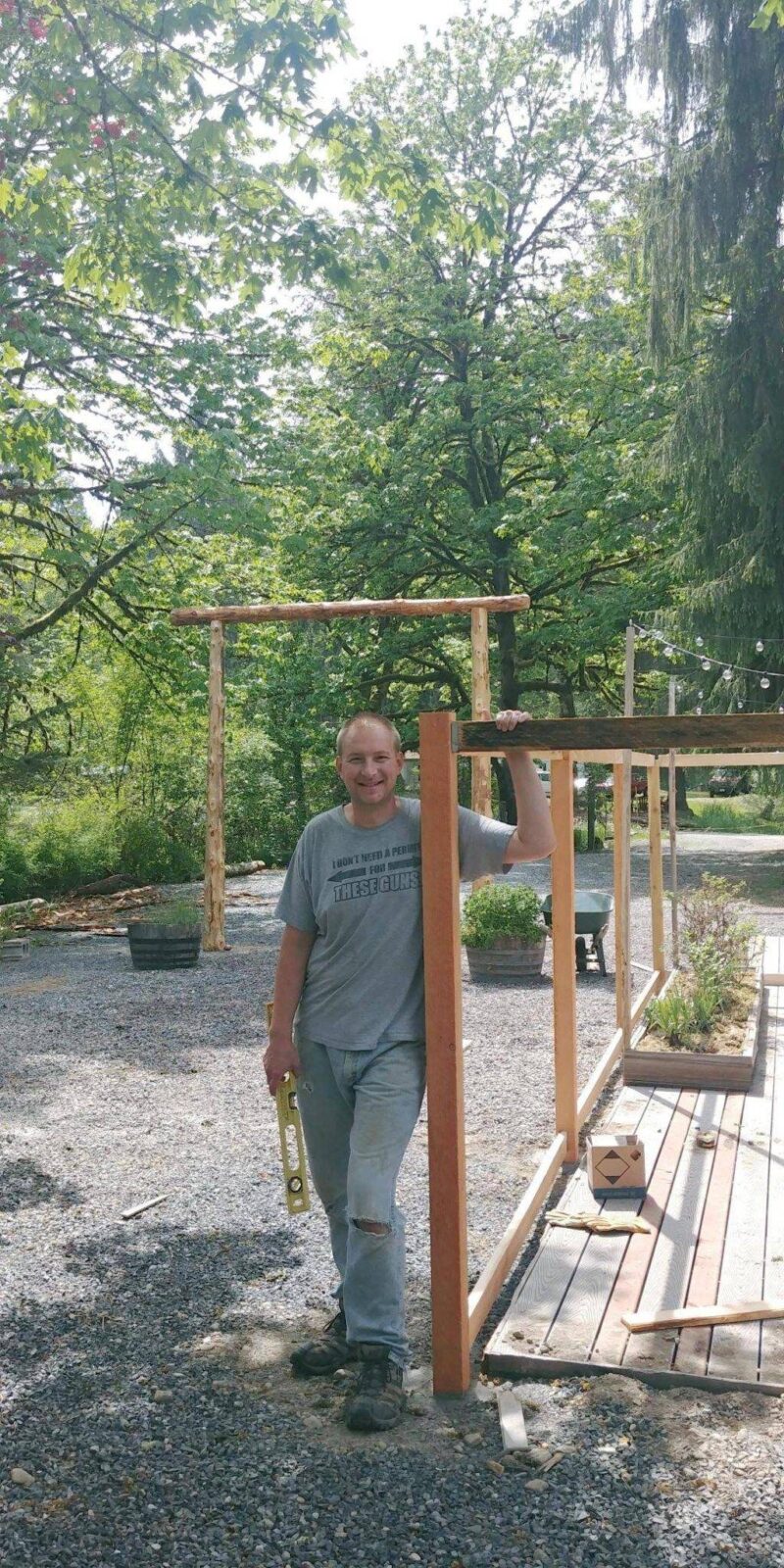 We look forward to helping you plan your happily ever after at the most beautiful and relaxing venue in Snohomish County. We strive to create a personalized experience for each couple– so please share your dreams with us and let's create a most magical event!
Call or Text 206-300-0758
Email: info@rivervalleyoasis.com
Please fill out our contact form below!
<if